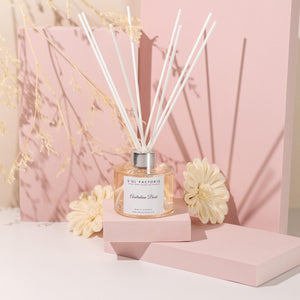 Fill your room with constant fragrance using one of our Fragrance Diffusers in your favourite scents. 
All our diffusers come with the highest quality fibre reeds which result in a superior scent throw to traditional bamboo reeds. 
120mL diffusers will last for 4-6 months or longer depending on their environmental placement. 

For best results, turn your reeds once a week to avoid dust clogging the reeds, this applies to all types of reed diffusers, not just ours. 
Once finished, why not top up & get fresh reeds using one of our refills.
Our refills are 220ml (will fill this vessel almost twice) for just $24.95. So why not grab a refill at the same time and be set for the year!