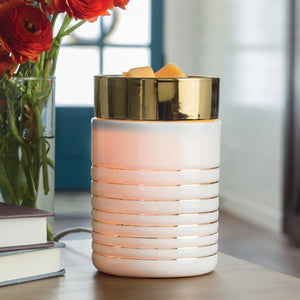 A huge dish equals a huge scent throw! 
This beautiful warmer will take as many melts as you can throw at her but still performs filling a big room with just one square from our 6pk.
A beautiful addition to your decor and a scenting machine! The glow will have you feeling peaceful and the scents you pop in will make you wonder why you never tried melts earlier! 
Comes with 2 packs of melts valued at $13.90 (chosen at random).